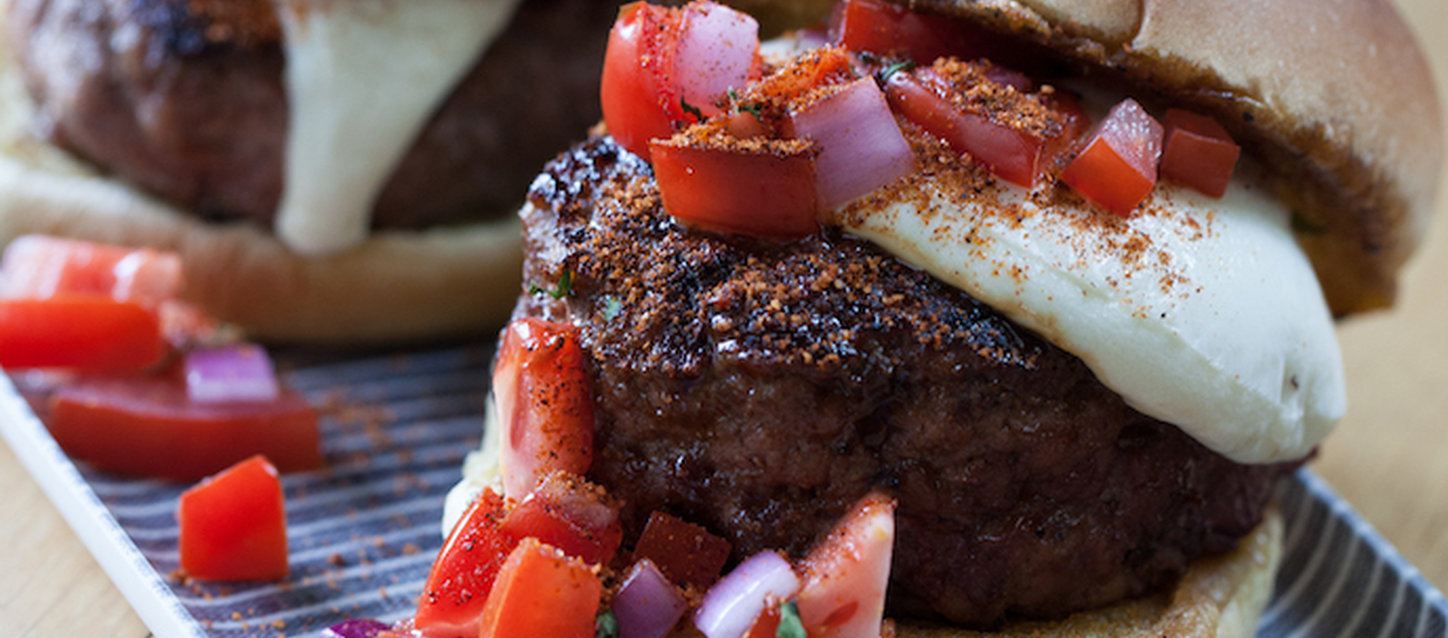 Chili Lime Bruschetta Turkey Burger
Prep Time: 4 min

Cook Time: 10 min

Serves: 4
Ingredients
1 1/4 lb. ground turkey
2 tbsp balsamic vinegar
3 cloves garlic (crushed)
¼ cup fresh basil (chopped)
½ tsp salt and ½ tsp pepper
1 cup mozzarella cheese (shredded)
4 hamburger buns
2 cups fresh bruschetta
Brushetta
6 Roma tomatoes (chopped)
1/2 red onion (chopped)
3 cloves garlic (minced)
1/4 cup fresh basil (chopped)
1/4 cup olive oil
2 tbsp balsamic vinegar
1/4 tsp salt and ¼ tsp pepper
ZAS! Chili Lime Super-Seasoning
Directions
In a large bowl, combine the ground turkey, balsamic vinegar, crushed garlic, fresh basil, salt and pepper and form into 4 patties.
Heat the grill to medium and add the turkey burgers to the grill and grill for 8-10 minutes per side. Place ¼ cup of mozzarella cheese on each burger until melted.
Place the burgers on the buns, top each burger with ½ cup of fresh bruschetta.