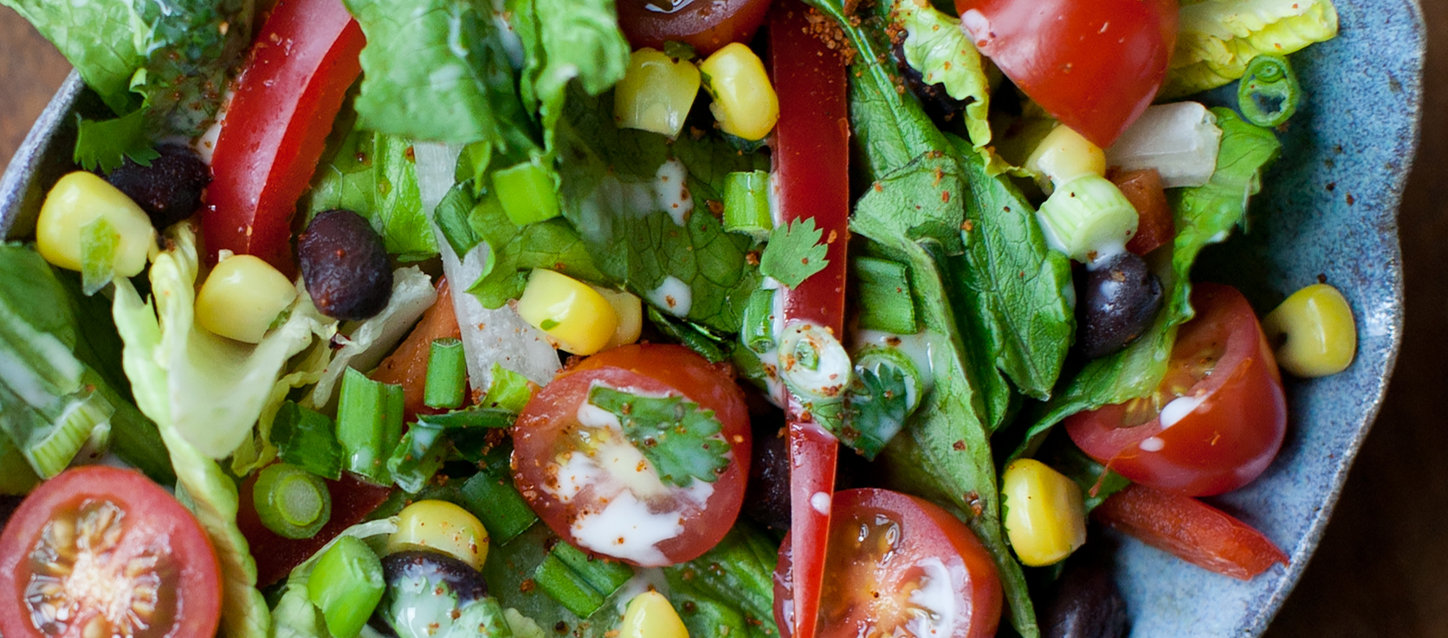 Chili Lime Santa Fe Salad
Ingredients
6 Tbsp reduced-calorie mayonnaise
3 Tbsp cilantro, fresh, finely chopped
3 Tbsp water
1 medium uncooked scallion(s), minced
2 Tbsp fresh lime juice
2 tbsp ZAS Chili Lime Super Seasoning
15 oz canned black beans, rinsed and drained
1 1/2 cup(s) cooked corn kernels, fresh or frozen
2 cup(s) grape tomatoes
1 medium sweet red pepper(s), cut into thin strips (about 1 1/2 cups)
8 cup(s) (shredded) romaine lettuce, cut into thick shreds (about 2 hearts)
Directions
To make dressing, in a small bowl, whisk together mayonnaise, cilantro, water, scallion, lime juice, ZAS Chili Lime Super Seasoning until smooth. Transfer to a jar or a plastic container with a tight-fitting lid and refrigerate until ready to use.
In a large bowl or food storage container, layer remaining ingredients in order listed; cover and refrigerate.
To serve, spoon salad ingredients into a bowl. Shake dressing and then drizzle dressing over salad; toss well to coat. Yields about 2 cups of salad and 1 1/2 tablespoons of dressing per serving.