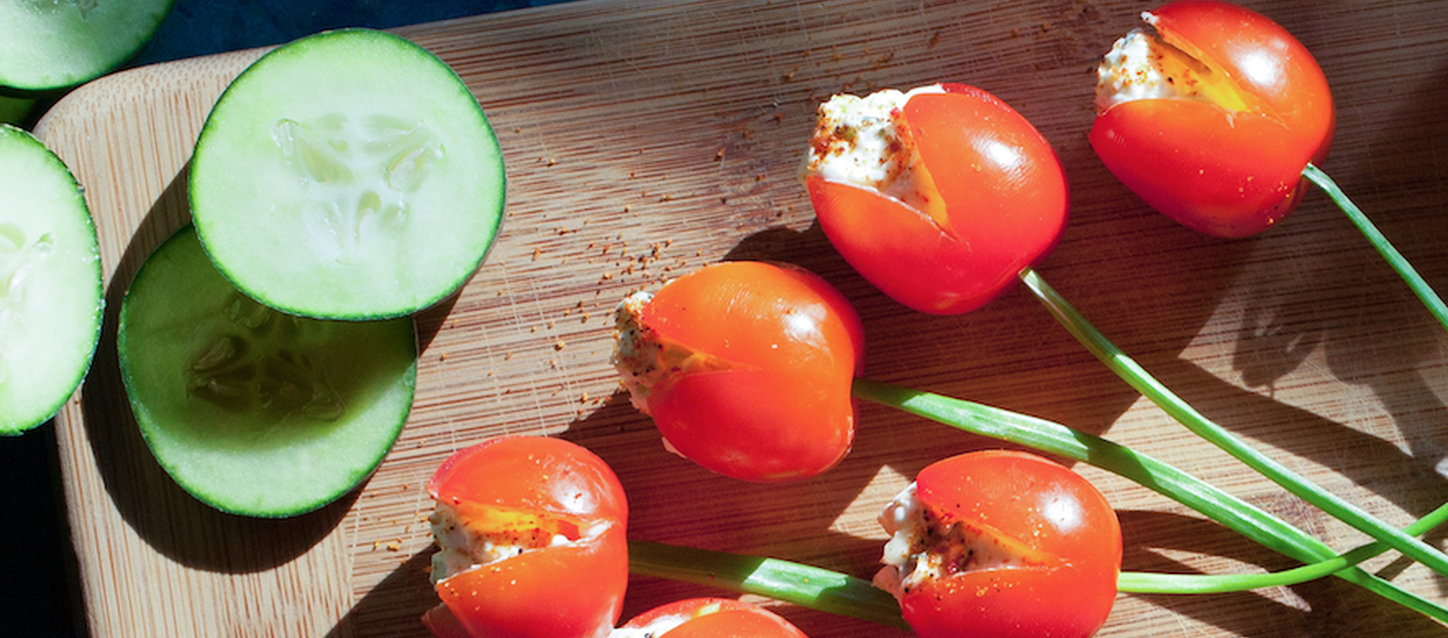 Chili Lime Tulip Tomatoes
Prep Time: 30 mins

Serves: 15
Ingredients
15 large cherry tomatoes
8 oz. cream cheese, softened
16 stalks of chives
1 cucumber
ZAS! Chili Lime Super-Seasoning
Directions
Directions:
1. With stem side down, cut a cross in the top of each cherry tomato (about 3/4 down the tomato).
2. Use a small spoon to gently scrape out the tomato seeds.
3. Take a toothpick and make a hold where the stem currently is.
4. Finely chop the cucumber.
5. Mix cream cheese, cucumber and ZAS! Chili Lime Super-Seasoning in a bowl.
6. Using a piping method, pipe the cream cheese filling into each tomato.
7. Insert a chive into the hole at the bottom of each tomato and sprinkle a few more dashes of ZAS! Chili Lime Super-Seasoning.