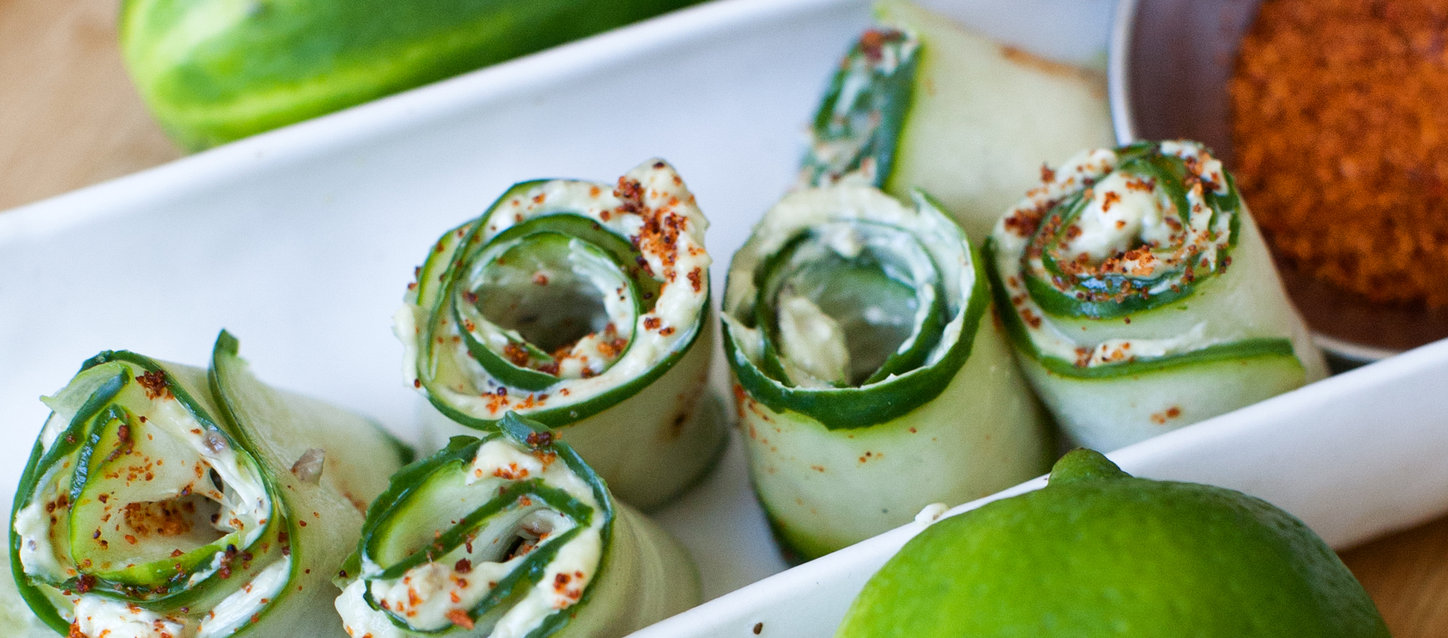 Cucumber Avocado Chili Lime Roll
Ingredients
1 Avocado
¼ of a cream cheese block (4 oz.)
1 clove garlic
2 tsp of Lime Juice
3 Tbsp of Pine nuts
1 Tbsp of ZAS Chili Lime (and a dash for garnish)
1 cucumber
Mandolin or Potato Peeler
Directions
Toss all ingredients (except cucumber) in a blender or food processor. Or if you want to be traditional do it by hand, finely mince garlic and mash ingredients together with a fork until smooth and creamy. Let mixture sit in a refrigerator for 10 minutes.
Use a mandolin or potato peeler to cut long thin strips from the cucumber. Be sure to leave the skin for pretty color.
Take a cucumber strip and spread a thin layer of the avocado mixture along the length of the strip. A little goes a long way so be mindful. Make sure the spread goes all the way to the end so that it sticks once rolled.
Roll it up! No toothpicks needed. Sprinkle on a dash of ZAS Chili Lime Seasoning to give it more presentation.