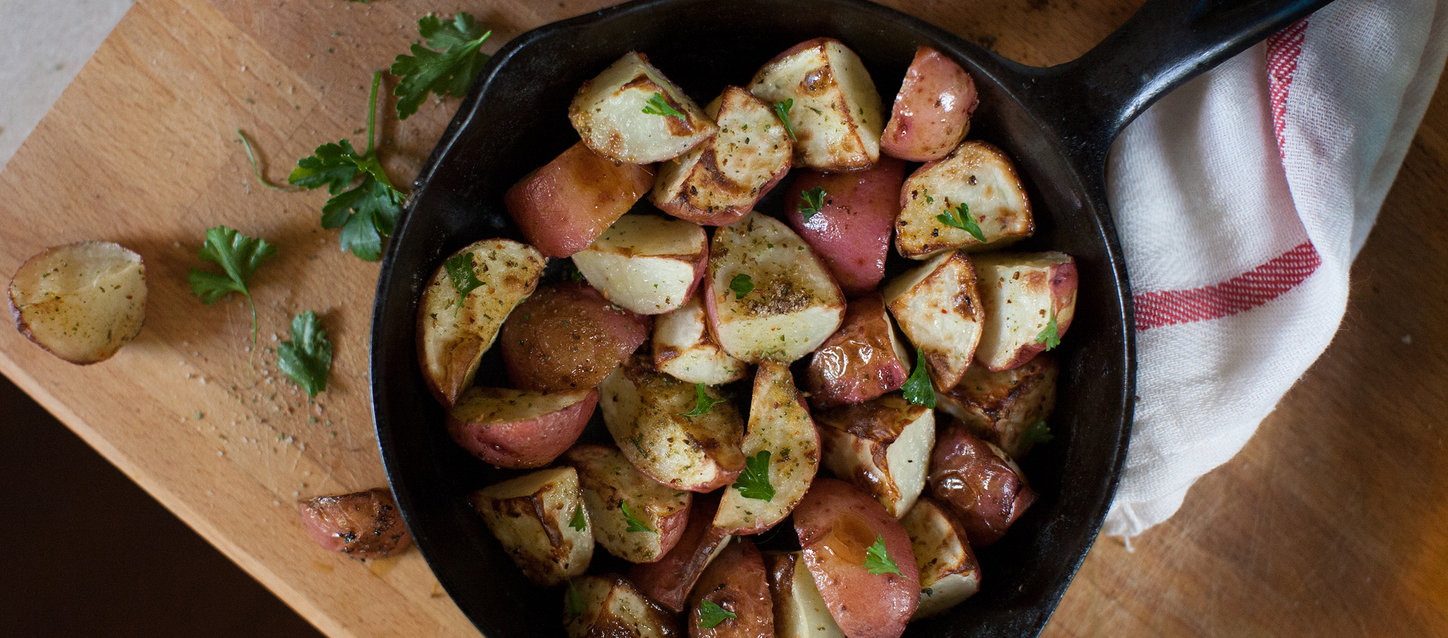 Hatch Chile-Roasted Potatoes
Ingredients
2 lbs Red New Potatoes, small, cut into 1" chunks
2 tbsp Lightly flavored olive oil
2 tbsp ZAS® Hatch Chile Super Seasoning
Directions
Combine potatoes and olive oil in large resealable plastic bag. Toss potatoes to coat.
Pour potatoes onto a foil lined baking sheet, spreading to one layer.
Adjust oven rack approximately 6" from heat source.
Broil on high until lightly browned and tender, approximately 20 minutes, turning ½ way.
Remove potatoes from oven.
Add 1 Tbsp ZAS® Hatch Chile Super Seasoning, toss potatoes, then add 1 Tbsp and toss again.
Serve immediately.