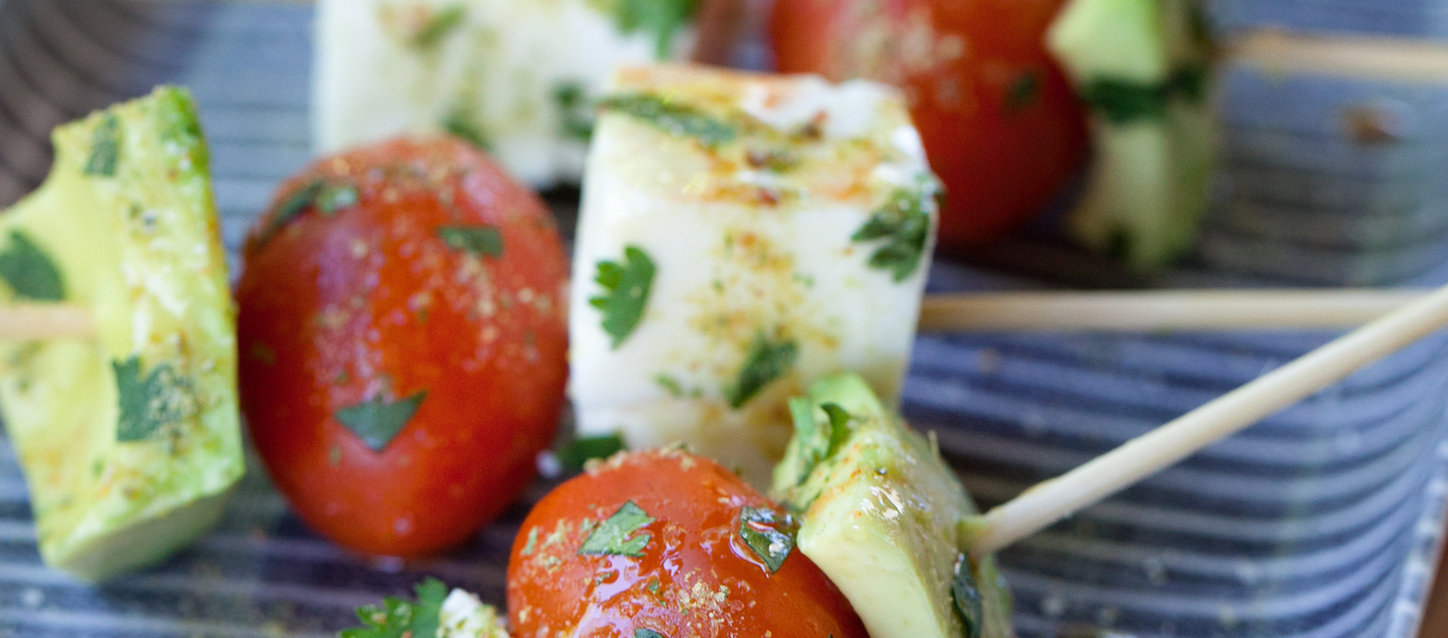 Hatch Guacamole Deconstructed Kabobs
Prep Time: 10 mins

Cook Time: 20 mins

Serves: 20
Ingredients
1 ripe avocado, peeled and cored
6 ounces feta cheese block, not crumbles
2 dozen cherry tomatoes
2 tbsp fresh cilantro
1 clove garlic, minced
1/4 tsp Sriracha
1 tbsp olive oil
20 wooden skewers
ZAS! Hatch Chile Super-Seasoning
Directions
1. Cut the avocado and feta cheese into pieces the same size as the tomato.
2. Place the cilantro in a bowl with garlic, sriracha and 1 tbsp of lime juice. Whisk to combine and then slowly add the olive oil and mix.
3. Gently place the avocado, feta and tomatoes into the marinade, turning to coat all sides. Allow to sit for at least one hour in the refrigerator.
4. Take out the ingredients and begin to assemble on skewers. When complete pour the rest of the lime juice and sprinkle on ZAS! Hatch Chile Super-Seasoning.