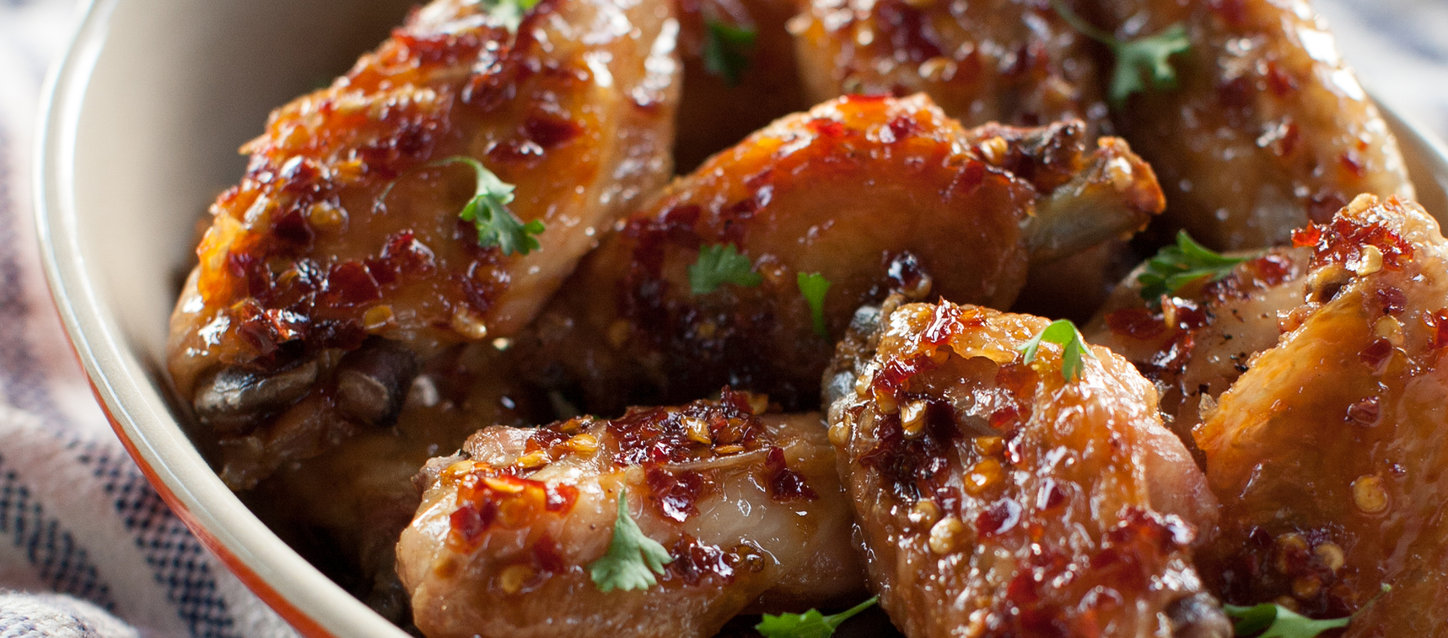 Mango Chili Jerk Wings
Prep Time: 10 mins

Cook Time: 45 mins

Serves: 6
Ingredients
3 lbs. chicken wings, cut apart at joints, wing tips discarded
½ cup orange juice, low or no pulp
1 Tbsp olive oil
1 Tbsp honey
1 Tbsp brown sugar
2 tsp allspice
1 tsp soy sauce
1 tsp garlic powder
½ tsp red pepper flakes
3 Tbsp ZAS® Mango Chili Super-Seasoning
Directions
Preheat oven to 425° F.
Arrange chicken wings on a baking sheet and cook for 40 minutes, turning chicken to other side halfway through.
While the chicken is cooking, combine the orange juice, olive oil, honey, brown sugar, allspice, soy sauce, garlic powder and red pepper flakes to a pan and stir to combine.
Cook the wing sauce on low for 5 minutes, then transfer to large bowl and let cool for 5 minutes.
Once cooled, add ZAS® Mango Chili Super-Seasoning to wing sauce and set aside.
After 40 minutes, turn the oven to broil and continue cooking for 5 minutes.
Take wings out, let cool for 5 minutes, then add to wing sauce and toss until coated.