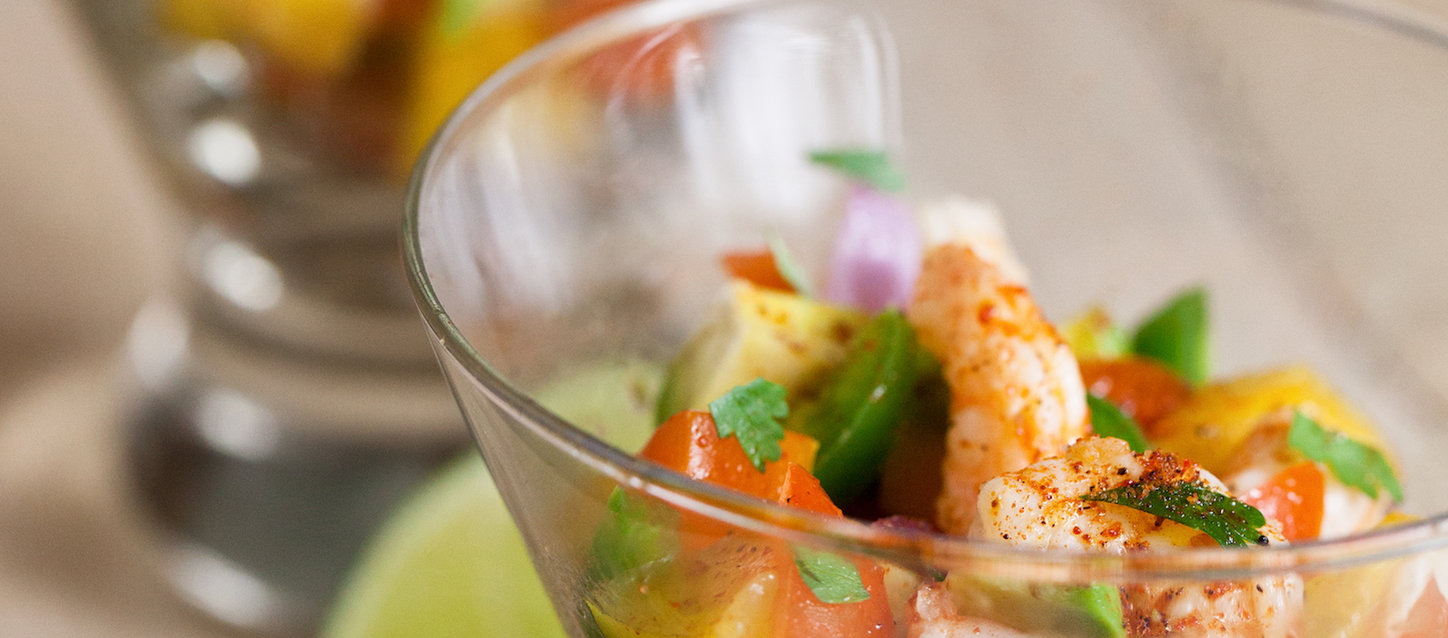 Mango Chili Shrimp Ceviche
Prep Time: 30 mins

Serves: 4
Ingredients
12 medium raw shrimp (cleaned and chopped)
¼ cup of fresh lime juice
1 small mango, peeled and chopped
1 small Avocado, cut into chunks
1 red onion, finely chopped
¼ cup of fresh cilantro, chopped
1 Tomato, chopped
1 jalapeno, seeded and finely chopped
ZAS! Mango Chili Super-Seasoning
Directions
1. Toss the shrimp in the lime juice enough to cover all the shrimp. Let sit for 15-20 minutes.
2. Once the shrimp is opaque, add the mango, avocado, tomato, red onion, jalapeno and cilantro. Toss to combine all ingredients. Add more lime juice and let it sit in the refrigerator for another 15 minutes.
3. Remove and sprinkle on the ZAS! Mango Chili Super-Seasoning before eating.